These statistics, combined to the fact, that almost all people (see the picture) have some disabilities and / or special education needs or need for personalization in learning due to variety of different factors, is depressing. It has been proven, through research and practice, that everyone has potential to learn, acquire new skills and develop socioemotionally, when supported based on their needs. More than one billion people, or 15% of the global population, of which 690 million in Asia-Pacific, live with disabilities, with globally up to 190 million people (3.8%) aged 15 years and older having significant difficulties in functioning, often requiring healthcare services.
Actions to improve the situation of learners with disabilities and activities concerning special and disability inclusive education in Asia-Pacific are not encouraging:

"Comprehensive identification and screening systems that are aligned with the International Classification of Functioning (ICF) Model are mostly missing in the region. In some countries, there is no official data on persons with disabilities. Most countries do not have standardized definitions of disability and ministries do not work collaboratively to develop a solid identification and data collection process. Out-dated medical approaches lead to unreliable data on disability and lack of targeted planning of interventions and disability services. This serves as a barrier for effective and responsive policy development."

In almost all the cases, people with disabilities are worse off: lower school attendance, higher chance to be left out of school, lower school completion rates, lowers years of schooling, and lower literacy rates. Disability is an intersectional issue: situation is even worse with disabled girls, lower socio-economic status and can be made worse through digitalization. These are few examples of quantitative data, but do not offer opportunity to evaluate qualitative differences in education offered to individuals with disabilities.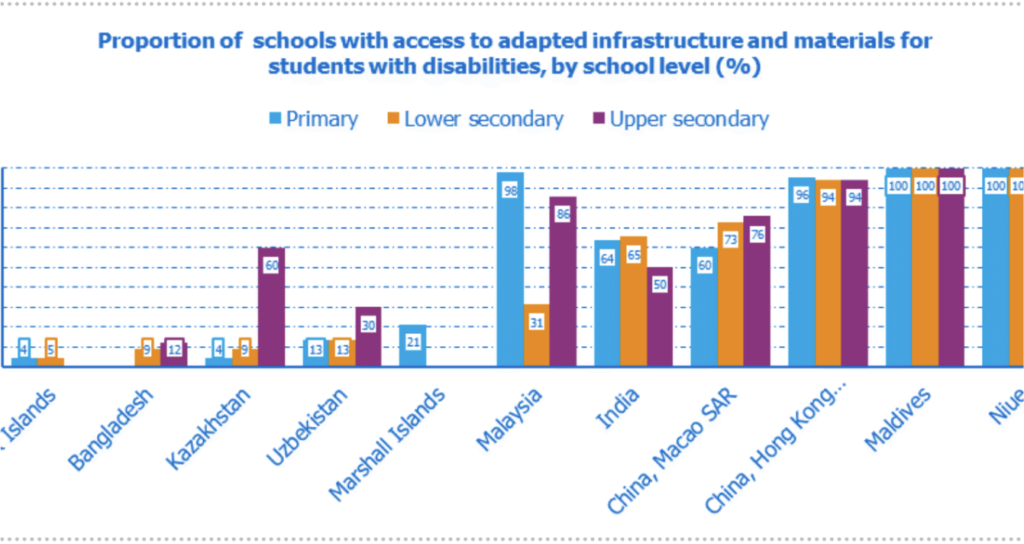 Improving this situation, like many other issues in education, would require collaboration across different ministries and organizations: "A mapping of inclusive education provision in 18 European countries, mostly with reference to students with disabilities, showed education ministries responsible for teachers, school administration and learning materials; health ministries for screening, assessment and rehabilitation services; and social protection ministries for financial aid (GEM)",

Under here, you can find the resources to support persons with disabilities and learn about special needs education. All the practical content and frameworks for personalization are warmly welcomed, please share them with us! We will showcase them either on this page or at the Educator Toolbox (link).