Photo: (From Author Site URL)

---
Focus on out-of-school children

New data from the UNESCO Institute for Statistics (UIS) show that there are still about 262 million – or one out of every five – children, adolescents and youth between the ages of 6 and 17 out of school. The figure rises to one in three children out of school in low- and lower-middle-income countries.
The latest figures are part of the annual UIS data release on progress towards SDG 4, covering 32 global and thematic indicators. The UIS has just updated its global education database for the school year ending in 2017, which includes historical time series, regional averages and indicators on a range of key policy issues related to school access, participation and completion by education level, learning outcomes, equity, teachers and education financing (see our paper on the release).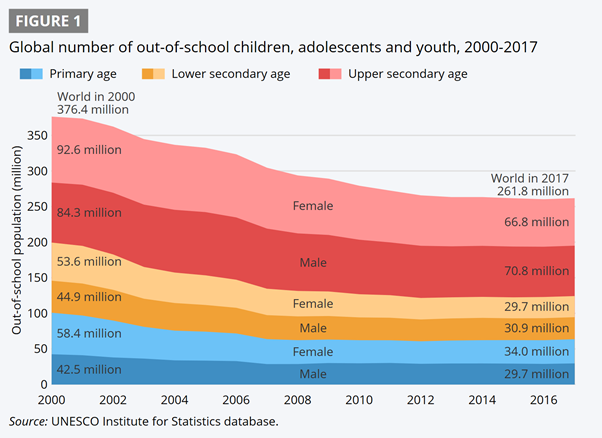 While many countries have made impressive progress on removing the barriers to education over the years, 64 million children of primary school age (about 6 to 11 years) are still out of school, as well as 61 million adolescents of lower secondary school age (12 to 14 years) and another 138 million youth of upper secondary school age (or one in three between the ages of 15 and 17).
Girls still face barriers to education in most regions, and particularly in sub-Saharan Africa, where girls of every age are more likely to be excluded from education than boys. For every 100 boys of primary age out of school, 121 girls are denied the right to education (see Table 1).
The denial of education continues to be shaped by wealth, with significant gaps between out-of-school rates in the world's richest and poorest countries. These gaps begin to appear at the primary level, with almost every child in primary school in high-income countries, while this is just the case for 80% in low-income countries. And the gaps widen with age: 60% of youth of upper secondary school age are not in school in low-income countries, compared to just 6% in high-income countries.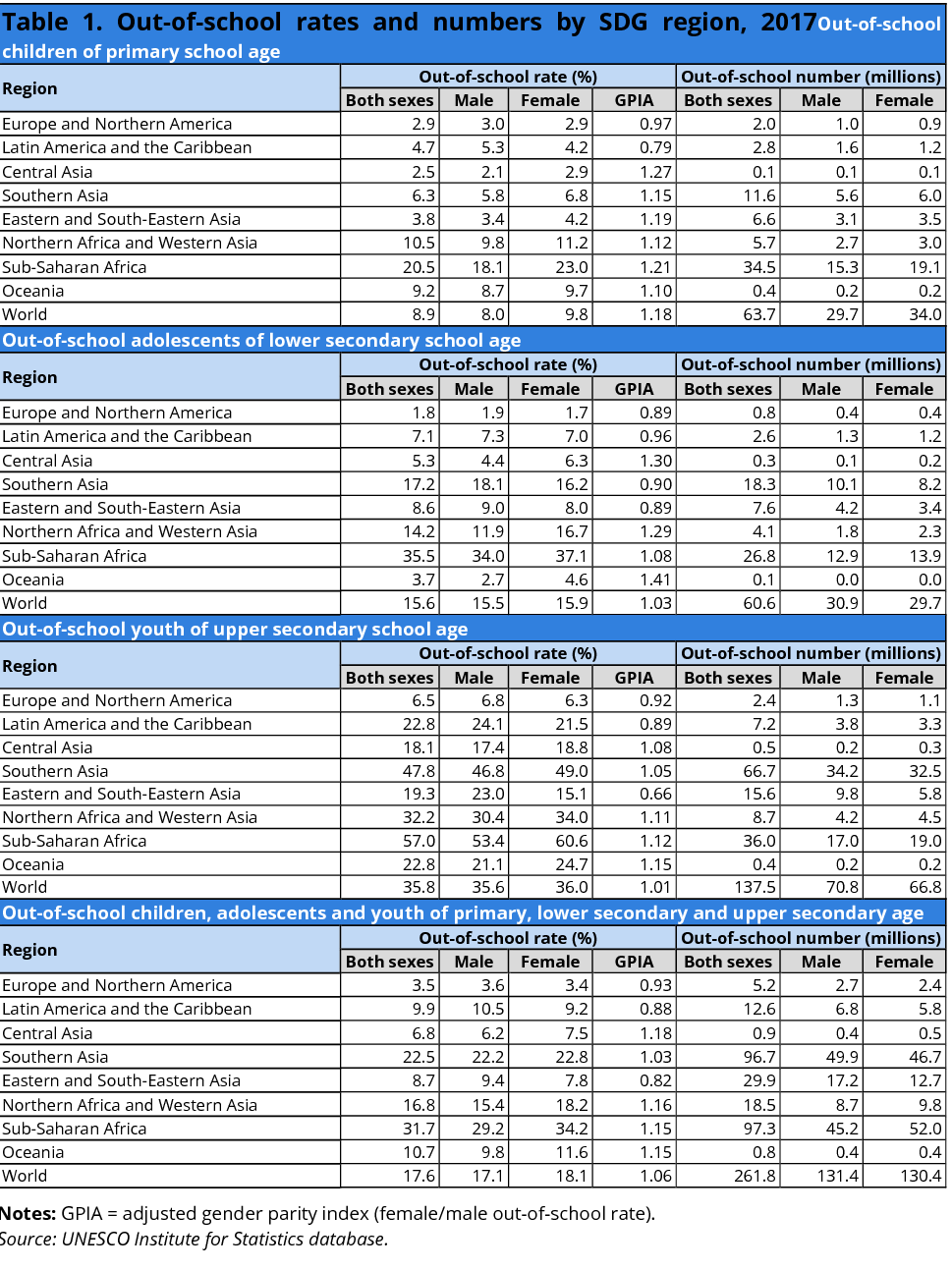 ---
CONTINUE READING AT AUTHORS WEBSITE >>
---